Boston Theft Crimes Attorneys Representing Clients Accused In Suffolk County
In the state of Massachusetts, there are a variety of charges that can be considered theft crimes, as well as a variety of punishments. That is why it is important to consult with an experienced theft crimes attorney in Boston who will know how to protect your rights and do everything in their power to help you avoid a conviction.
At Toland Law, LLC, our team of criminal defense lawyers have the skills needed to fight for your freedom. Our goal is the have the charges dismissed or reduced if at all possible. In the legal community of Suffolk County and throughout the state of Massachusetts, our law firm is esteemed and respected.
Because of our reputation for success, we have been asked many questions about theft crimes. Here are some of the most common we have received:
What Is Considered A Theft Crime In Massachusetts?
In this state, there is a multitude of crimes that can result in theft-related charges. These crimes include the following:
Larceny – taking the personal property of another without their permission. Other variations of this crime can include:

Petty larceny
Grand larceny
Larceny by check
Larceny by stealing
Larceny by stealing in a building
Larceny by stealing from a person
Larceny of leased or rented property

Embezzlement – when an individual has access to and control over the property that is stolen, but not ownership of that property.
Burglary – the breaking and entering of a dwelling house in the nighttime with the specific intent to commit a crime.
Robbery – a theft in the victim's presence through the use of force or violence.
Bank robbery
Home invasion
Buying or receiving stolen property
And more.
What Are The Differences Between Burglary And Robbery?
Burglary involves the breaking and entering of a dwelling house in the nighttime with the specific intent to commit a crime, whereas robbery involves the breaking and entering of a dwelling house in the nighttime with the specific intent to commit a crime.
However, there are a few more differences that should be noted.
Robbery involves:
Taking something like property or money
directly from someone else
without their permission
while intending to keep this money or property permanently
and using forceful or intimidation-style tactics.
Burglary involves:
The illegal entry
of a building that is someone's house or place of business
while intending to steal property or commit a felony while on the property.
What Are The Penalties For Theft Crimes?
There are a variety of charges that can be considered theft crimes in Massachusetts, so it is important to note that there is no "one penalty." The penalties that a judge may impose are dependent on the circumstances of the case, and can include:
Jail time
Up to several years in prison
Fines
Restitution
Community service
Probation
Some factors that increase the sentencing for theft crimes are:
Prior criminal record
If the crime resulted in the injury or bodily harm of another
If a weapon was used during the commission of the crime
Legal consequences aside, any conviction for a theft-related offense will affect your future. For example, if you are applying for a new job and have a theft charge on your criminal record, you may not get the position because this charge will show that you cannot be trusted. You may also lose housing opportunities and more.
Because these sentences and their penalties depend on the specifics of the case, it is important to have representation from a Boston theft crimes defense lawyer who is familiar with how the justice system works in Suffolk County. They may be able to help you avoid or lessen these penalties and fight to keep you out of jail.
What Defenses Can A Qualified Attorney Use For A Theft Crime?
If you are charged with a theft crime, you could be facing some serious penalties that can affect you for life. However, when you work a qualified theft crimes attorney, you may be able to have the charges reduced or dismissed by employing any of the defenses below.
Again, it is important to understand that the use of any of the following defenses will depend on the specifics of your case and the help of an accomplished defense lawyer.
Here are some of the defenses that may be available for you to use:
You never intended to steal the property and were merely borrowing it.
The person whose property was stolen actually consented to you taking their property (i.e. letting you borrow it or giving you the property)
You never partook in the theft but were simply there when the crime occurred.
You were a victim of mistaken identity and are not the thief.
Speak With One Of The Top Law Firms For Theft Crimes In Boston, MA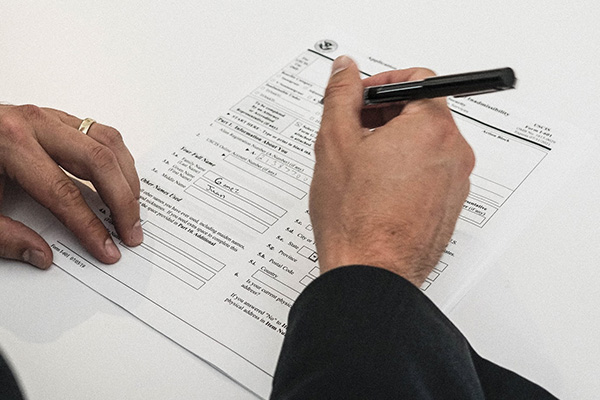 If you have been charged with a theft crime in Suffolk County, you need to contact an experienced theft defense lawyer as soon as possible. At Toland Law, LLC, our esteemed law firm has been representing individuals charged with theft crimes for years and are ready to provide our clients with the most aggressive defense to their case.
When you work with our team of honest lawyers, you can have confidence knowing that we will take all of the steps necessary to have your charges dismissed or reduced. Our defense attorneys will thoroughly investigate every aspect of your case, interview all witnesses, and fight to have any damaging evidence suppressed.
We will guide you through the complicated legal process with the ultimate goal of giving our clients the best possible chance of keeping their freedom. To learn more about your legal options, schedule a consultation with Toland Law, LLC. To reach our office, give us a call at (781) 819-3647 or fill out the contact form on our website.