Boston Green Card Lawyers Helping Clients Obtain Permanent Residency In The United States
A green card is a type of immigration document that is issued to foreign nationals that have been granted lawful permanent resident status. While a lawful permanent resident is not a U.S. citizen, they are entitled to certain rights including:
Being able to work and live in the United States
Being able to receive financial aid for their education
Being able to start a business
Green cards are available via 3 main avenues, which are:
Employment
Family
Marriage
At Toland Law, LLC, we have been assisting clients with filing and obtaining green cards in the U.S. and we are ready to help you. We are known throughout the community for our passion and tenacity and are a go-to resource for those who are unsure of where to begin.
Here are some of the most common questions we have been asked in the past:
How To Get A Green Card Through Adjustment Of Status?
The process to obtain lawful permanent resident status is referred to as Adjustment of Status (AOS), and it allows you to deal directly with U.S. Citizenship and Immigration Services (USCIS) instead of having to travel overseas to a U.S. consulate.
To apply for an adjustment of status, you must be physically present in the U.S. If you leave the country any time during the process, it will be seen as abandonment, but this can be prevented by gaining prior permission before leaving the U.S.
While some different requirements and disqualifications are associated with those who wish to obtain a green card through adjustment of status, the process for filing is as follows:
You must submit Form I-485 (Application to Register Permanent Residence or Adjust Status), and any other mandatory forms, to USCIS.
You must provide additional relevant documentation.
You must pay the current processing fees.
It is important to note that these forms must be submitted to the USCIS service center in your designated area.
A skilled attorney will inspect your forms and adjustment packet to make sure all your documentation is in order and that your packet is submitted correctly.
Can A Lawful Permanent Resident Obtain Green Cards For Their Family Members?
Those who are lawful permanent residents in the United States can petition for qualifying family members to obtain visas to come to live permanently in this country or to adjust their status to lawful permanent residents if they are already living here.
A green card holder can petition for any of the following members of their family:
Their spouse
Any unmarried children that are under the age of 21
Any unmarried son or daughter that is over the age of 21
To apply for your family member to live in the U.S. permanently, a lawful permanent resident must do the following:
Complete the Form I-130 (Petition for Alien Relative)
Include the filing and service fees
Make sure to submit evidence and supporting documentation that proves your relationship is a qualifying one
It is important to note that if your family is approved to immigrate to the United States, you will have to be your family's financial sponsor and complete Form I-864, Affidavit of support.
What Is The LIFE Act And How Can It Be Used To Obtain A Green Card?
The Legal Immigration Family Equity Act, also known as the LIFE Act, allows people who do not typically qualify for adjustment of status to obtain a green card. A person can apply no matter if they entered the country illegally, worked in the U.S. without having proper authorization, or if they failed to maintain legal status in the country.
The LIFE Act also created the V Visa. This allows some family legal status and the authorization to work in the U.S. If you have been waiting for a green card for more than 3 years, you may be able to get the V Visa.
In the Immigration and Nationality Act, Section 245(i) details the eligibility requirements for this process, but it is best to speak with an attorney to learn if you qualify and how to get the process started.
How Can Your Conditional Status Be Removed?
If you have earned condition permanent resident status via marriage to a U.S. citizen or lawful permanent resident, or you were admitted to the U.S. as a citizen's fiancé (and then got married), your conditional permanent resident status will be valid for 2 years and is unable to be renewed. In this situation, you may be able to remove these conditions, or you can potentially lose your lawful status.
To be eligible to remove conditions, you must meet the following requirements:
Your marriage is still with the same person and has been for 2 years.
You are a child who obtained conditional permanent resident status and is unable to be included on your parents' application.
You are a widow or widower.
The marriage was entered into good faith but resulted in a divorce.
The marriage was entered into good faith, but you were abused or resulted in extreme hardship.
Speak With A Top Green Card Law Firm In Boston, MA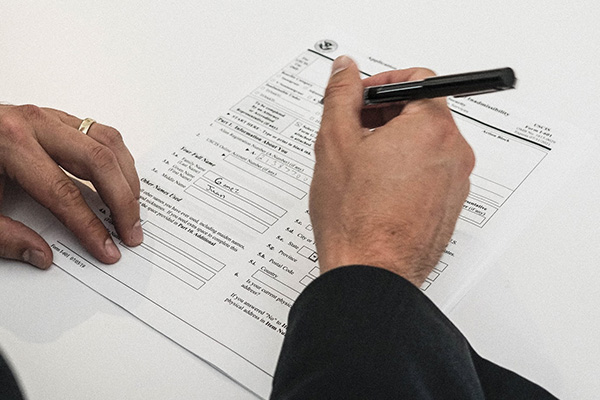 If you want to obtain a green card for yourself or a family member, you need an experienced immigration lawyer on your side. When you work with Toland Law, LLC, we will guide you through each step of the process.
Our lawyers will inspect every document that is needed and make sure there are no errors, ensuring that your application has the best chance as being approved in a timely manner. To learn more about your legal options, schedule a consultation with our law firm.
To reach our office, give us a call at (781) 819-3647 or feel free to fill out the contact form on our website.