Boston Sex Crimes Attorneys Aggressively Defending The Rights Of Our Clients
When you are accused of a sex crime, not only is your freedom in jeopardy but so is your reputation. In addition to possibly facing time in prison, a conviction could result in a lifetime registration on the Massachusetts Sex Offender Registry, which will include your picture and personal information.
When the stakes are this high, it is important to have a skilled lawyer on your side to help you get the best possible outcome for your case. At Toland Law, LLC, we have helped several clients in the past fight their sex crime charges and have received many questions about the legal process.
Here are some of the most common questions we have been asked:
What Are The Different Types Of Sex Crimes?
In the state of Massachusetts, there are a few different charges that would be classified as sex crimes, including:
Rape
Sexual assault
Statutory rape
Solicitation for sex
Lewdness
Indecent exposure
Date rape
Sexual abuse
Child molestation
Solicitation of a minor
Sex with a minor
Child pornography
What Are The Penalties For Sex Crimes In Massachusetts?
Because the state takes these charges so seriously, the penalties tend to be much more severe than other charges. While most sex crimes will result in a minimum of 2.5 years in jail and steep fines, here are the penalties for some of the most common charges:
Statutory rape – A prison sentence of 10 years up to life.
Rape – A prison sentence of up to 20 years.
Date rape – A prison sentence of 10 years up to life.
Sexual abuse – between5 and 5 years in prison.
Child molestation – Between 2.5 and 10 years in prison.
Sex with a minor – Between 2.5 and 3 years in jail or prison, and a fine of up $1,000.
Child pornography – A prison sentence of 10-20 years, and a fine of $10,000 – $50,000.
In addition to these fines and prison time, you will also have to register as a sex offender. This will make it difficult to not only find employment but housing as well.
What Are Some Of The Most Common Defenses Against Sex Crime Charges?
When you work with the top criminal defense lawyers of Toland Law, LLC, we will thoroughly examine every detail of your case and use all of our resources to craft a defense strategy that is unique to your case. When representing clients who are accused of sex crimes, the following defenses may be used:
Uncovering if the accuser had a motive for filing the charges
Dissecting and challenging the evidence
Exposing testimony that was acquired through coercion.
Speak With One Of The Top Sex Crimes Law Firms In Boston, MA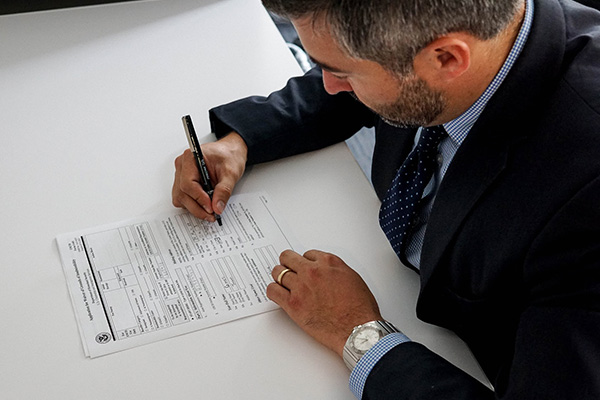 If you have been accused of a sex crime, you must speak with a qualified defense attorney as soon as possible. At Toland Law, LLC, we offer years of experience and will fight tenaciously on your behalf.
To learn more about your legal options and how we can help you, schedule a consultation with the award-winning team of Toland Law, LLC. Contact our offices by phone at (781) 819-3647 or fill out the contact form on our website.