Boston Defense Lawyers Helping Clients Seal Their Criminal Records
Everyone makes mistakes in life and those with criminal records can and will face several obstacles, even if those offenses occurred years ago. In the state of Massachusetts, there are a few exceptions, but one cannot have their criminal record expunged (erased). Instead, you can have your record sealed, which means that certain persons or agencies will not know that you have a criminal record.
At Toland Law, LLC, we have a reputation for helping our clients get the results they need. Because we have helped many clients seal their criminal records in the past, we have been asked many questions about the topic.
Here are some frequently asked questions about sealing criminal records:
Who Is Eligible To Have Their Record Expunged?
When it comes to having your criminal record sealed, many different factors must be considered. In this state, a criminal record can be sealed if it meets the following qualifications:
A specific amount of years has to have gone by. 5 years for a misdemeanor, 10 years for a felony and 15 years for a sex offense.
If the charges were dismissed without probation or you were found not guilty, your charges can be sealed immediately,
If the recorded offense is no longer a crime under state law, it may be sealed.
It should be noted that current sex offenders cannot have their records sealed or certain convictions that include the following:
Specific firearms crimes
Crimes against the public
State Ethics Act violations
Any level 2 or level 3 sex crimes
Who Can See A Sealed Criminal Record?
In most instances, law enforcement agencies and the courts can still access to the sealed criminal records. However, a sealed record will prevent employers (prospective or current) from seeing the charges.
It should be noted that there are different levels of access to sealed records when someone is conducting a background check, it just depends on the person or entity checking your record.
How Can An Attorney Help With Expunging Criminal Records?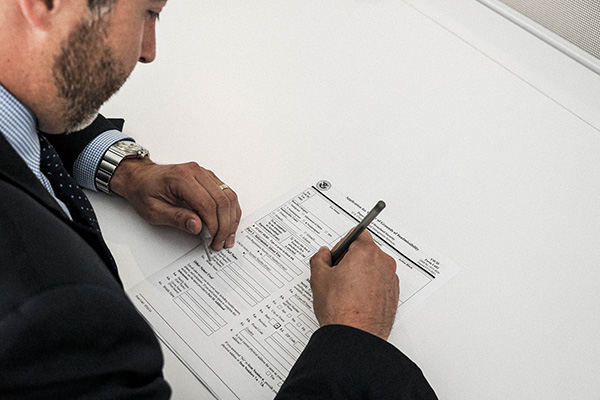 If you hire the team of Toland Law, LLC, to handle the sealing of your criminal record, our expungement lawyers will guide you every step of the way. We will learn all of the specifics of your case, let you know your legal options, and help you determine if have your record sealed is the right option for you. In some situations, it might be better to file a motion for a new trial or a motion to vacate a guilty plea. This is especially true with firearms offenses that are unable to be sealed.
Contact One Of The Top Law Firms For Sealing Records In Boston, MA
If you want to take the next steps towards moving forward in your life and leaving your criminal record in the past, contact the skilled defense lawyers of Toland Law, LLC. Our law firm offer years of experience and we know how to get our clients the results they want.
To learn more about your legal options and how we can help protect your rights, schedule a consultation with Toland Law, LLC. Contact our law office by phone at (781) 819-3647 or fill out the contact form on our website.