Boston Domestic Violence Lawyers Providing Aggressive Representation For Clients In Suffolk County
In the state of Massachusetts, domestic violence is one of the most common charges that is filed. Whether it is a small argument that leads to the police being called or a heated argument that results in someone hurt, the state does not take these charges lightly.
In many situations, when someone is stirred up in an argument and is actually innocent, the other party may lie in an effort to get you in trouble. In fact, it does not matter if you committed the crime, if the police are called out, they will have no choice but to arrest and bring you to jail.
This is when you need a skilled Boston domestic violence attorney to defend you and guide you through the complicated legal system. At Toland Law, LLC, we have helped many clients accused of these crimes have their charges thrown out or reduced, and our legal team is ready to fight for you.
Because we are known in the community as tenacious advocates for our clients, we have been asked many questions about domestic violence charges. Here are some of the most common inquiries we have received:
What Is Considered A Domestic Violence Charge?
Domestic violence is abuse that happens between two individuals who are in any of the following relationships:
Marriage
Family member
Roommates
Dating
LGBT couples
Domestic violence can come in different forms of abuse including:
Physical abuse – This is the most obvious form of domestic violence and includes the physical abuse of another via hitting, pushing, throwing objects, etc.
Emotional abuse – Also known as psychological or mental abuse. This involves humiliating, controlling or isolating a victim in an effort to make them feel ashamed. It can also involve blackmailing a victim or threatening to harm them if they try to leave.
Verbal abuse – This involves using threatening and harmful language to diminish the character of the victim.
Economic abuse – This involves one person in the relationship having control of the other person's finances, including limiting their access or exploiting their resources in an effort to hinder someone's ability to take care of themselves.
Sexual abuse – This involves using force to get the victim to engage in unwanted sexual activity. It doesn't matter if the victim is in a current relationship or was in a past relationship with the abuser, anything against the will of another is considered sexual abuse. Sexual abuse also occurs when someone attempts to engage in sexual behavior with someone who is unable to consent (i.e. under the influence or unable to communicate unwillingly).
What Are The Penalties For Domestic Violence?
If you are convicted of domestic violence, there are a multitude of penalties you may face. The extent of these penalties will depend on the circumstances of your case and can include:
Time in jail or prison
Court fees
Probation
Attendance of a batterer's intervention program
And much more.
Aside from the legal consequences, your personal and professional reputation will also be at stake. You will have trouble finding or keeping a job, finding housing, and even finding a new partner in the future.
When you work with a qualified attorney from Toland Law, LLC, our goal is to help you avoid these consequences if at all possible. That is why it is important to get in contact with our office as soon as you can.
What If You Are Charged With Domestic Violence And Are Not A U.S. Citizen?
If you are charged with domestic violence and are not a U.S. citizen, the stakes are even higher. Depending on the circumstances of your offense, your charges may lead to deportation if they fall under "crimes of moral turpitude" or "aggravated felonies."
When someone is booked for a crime or arrested, their fingerprints are run through a criminal background check and are sent to the Federal Bureau of Investigation (FBI). If you are a non-citizen, these fingerprints are then sent to ICE and they will determine if your deportation is imminent or not.
Even if you are not immediately arrested by ICE, if you file for a green card renewal or U.S. citizenship, you will have to submit your fingerprints and any charges and convictions will show up. At Toland Law, LLC, we have experience helping clients with both their criminal and immigration matters and if you fall into this category, we will help you have a fighting chance at avoiding a conviction and deportation.
To learn more about this topic, check out our blog on how domestic violence is handled in Massachusetts.
How Can An Attorney Help With Domestic Violence Charges?
When you hire us to fight your domestic violence charges, we will work diligently to see if your victim had any ulterior motives, provided false accusations, or reached out to law enforcement simply out of revenge.
If the victim was involved in the fight, started the altercation, or fought back, they may be able to assert their Fifth Amendment rights against self-incrimination and will not able to testify. In this state, it is difficult to convict someone of domestic violence if the victim cannot testify.
Speak With One Of The Top Domestic Violence Law Firms In Boston, MA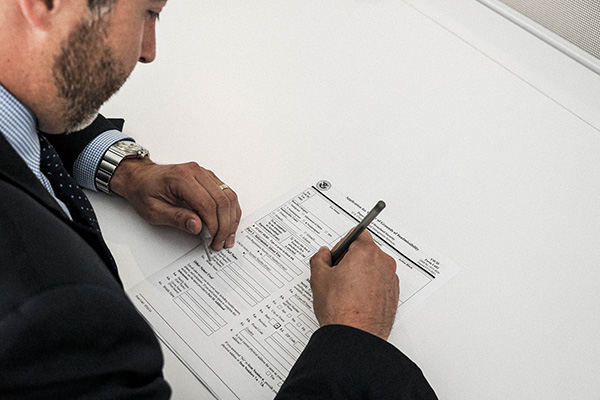 If you have been accused of domestic violence, you need a qualified criminal defense attorney on your side to tenaciously fight for your rights. At Toland Law, LLC, we offer years of experience and always take an aggressive approach to every case that we handle. Because each case is unique, our attorneys will thoroughly investigate the details of your case and present your best legal options.
Our goal is to always have your charges dismissed, and if that is not possible, we will fight to have the charges reduced.
To learn more about how we can help you, schedule a consultation with Toland Law, LLC. You can reach us by phone at (781) 819-3647 or fill out the contact form on our website.