Boston Homicide Attorneys Advocating For The Rights Of Our Clients
Homicide is one of the most severe charges that someone can face in the state of Massachusetts. Not only can you face extreme consequences, but your freedom can also be taken from you in an instant
Due to the serious nature of these charges, it is imperative to have an experienced attorney on your side. At Toland Law, LLC, our attorneys have successfully represented clients charged with homicide in the past.
Here are some of the most common questions we have received:
What Are The Different Types Of Homicide In Massachusetts?
In the state of Massachusetts, the two types of homicide are manslaughter and murder, and the punishments for these can vary. To learn about their differences, read our post on Homicide and Manslaughter. Here is a breakdown of these charges:
Involuntary Manslaughter – This crime happens when another person is accidentally killed, such as a careless or drunk driving incident that resulted in the death of another. While this charge may be accidental, it does not mean that the defendant will not face severe consequences.
Punishments for this charge can vary depending on the circumstances of the incident, including jail or prison time. For example, an accidental death caused by a motor vehicle crash can result in up to 20 years.
Voluntary Manslaughter – As opposed to the accidental nature of involuntary manslaughter, voluntary manslaughter is the intentional killing of another person. While the actions that resulted in the death of another person were intentional, the killing was not premeditated.These are commonly referred to as heat of passion crimes, such as a bar fight that ended with someone dying. If you are convicted, you can face up to 20 years in prison.
Second Degree Murder – This crime occurs when you intentionally kill someone, but the confrontation did not begin due to a physical fight or being provoked by the victim. A common example of this crime is the non-premeditated killing of a husband or wife.
First Degree Murder – According to Chapter 265, Section 1 of the Massachusetts General Laws, this crime is "committed with deliberately premeditated malice aforethought, or with extreme atrocity or cruelty, or in the commission or attempted commission of a crime," such as burglary. If you are convicted, you can face a maximum sentence of life in prison with no chance of parole.
Can A Homicide Be Considered A Federal Crime?
There are certain circumstances where a homicide can be considered a federal charge. This happens when the crime was committed in a location that is subject to federal jurisdiction, such as a national park.
A federal conviction can result in the same sentence as a state court, but it should be noted that there is one major difference. If you are convicted in federal court, there is a possibility that you could face the death penalty.
What Are The Defenses For Homicide?
The defenses that one can use for homicide are similar to defenses that can be used in other criminal cases; however, the stakes are much higher for these types of charges. Because of the severity of these crimes and their punishments, you need a criminal defense attorney that can conduct a thorough and detailed investigation.
The right lawyer will also have experience working with forensic evidence and expert witnesses. At Toland Law, LLC, our team offers this skill set and will craft the best defense for your unique circumstances. Here are some common defenses that can be used in homicide cases:
Alibi – Having an alibi can be an effective defense. If you have access to witnesses who can corroborate your story, you may be able to persuade the jury that you were not present when the crime occurred. Even if you don't have witnesses to your alibi, a skilled homicide lawyer can suppress evidence any photo arrays or lineups that resulted in your identification and can argue that reasonable doubt exists.
Self-Defense – If the murder was the result of a mutual fight, you may be able to use self-defense as an argument against your guilt, and ultimately a not guilty verdict. If an attorney can present evidence showing that the murder victim had a violent past, it will help your case even more.
Insanity – If a defendant committed the crime while they were not in their right mind, an attorney may be able to use "lack of criminal responsibility" as a defense. You do not need to have a mental illness or defect to use this defense, a lawyer just has to prove that at that moment your mind was impaired, and your charges should be reduced.
How Can A Homicide Attorney Help You?
When you work with the top-rated criminal defense lawyers of Toland Law, LLC, we will use all of our resources to give you the best defense possible. Here are some of the tools we employ to help our clients: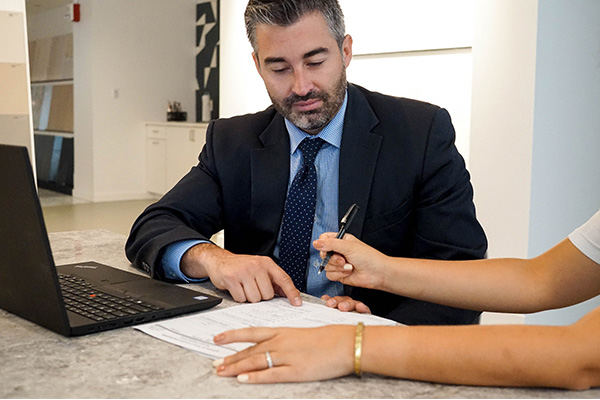 Working with the best expert witnesses – These particular cases tend to involve psychiatric and medical issues. At Toland Law, LLC, we have access to the top experts in the medical and psychiatric fields and can employ these witnesses to help advocate for your rights.
Hiring top private investigators – In homicide cases, it is essential to find and produce evidence that will maximize your chances for acquittal. Our attorneys have access to some of the best investigators in the state and will use their expertise to discover evidence that will help you win your case.
To Learn More, Contact An Award-Winning Homicide Law Firm In Boston, MA
If you are facing homicide charges, time is of the essence and you need to contact an experienced criminal defense law firm as soon as possible. At Toland Law, LLC, our skilled lawyers will aggressively defend your rights and fight for the best outcome to your case.
To schedule a consultation with our qualified defense attorneys, contact our offices by phone at (781) 819-3647 or fill out the contact form on our website.