Boston Fraud Lawyers Providing Aggressive Representation For Clients In MA
In the state of Massachusetts, fraud occurs when someone commits a dishonest act with the intention of gaining an advantage that they wouldn't be able to have access to otherwise. This can include seeking benefits from an insurance provider or government agency, as well as attempting to defraud a financial institution.
Because charges for fraud can range from a misdemeanor to a federal crime, it is important to have an experienced criminal defense lawyer on your side. At Toland Law, LLC, we have helped countless clients with their fraud charges and are ready to do whatever it takes to protect your rights.
Our law firm is known throughout the community and we have a reputation for success, we have been asked many questions about fraud charges.
Here are some of the most common we have received:
What Are The Different Types Of Fraud?
Massachusetts has a few different charges that can be classified as fraud. They include the following:
Homeowner's Insurance Fraud – This charge typically involves the burning of an insured property with the intent to defraud the insurance company. This a is a felony charge and to be convicted, a prosecutor must prove beyond a reasonable doubt that the defendant set fire or attempted to set fire with the intent to purposefully defraud the insurer.
Automobile Insurance Fraud – This charge involves staging an accident with the intent of defrauding the insurance company in an attempt to collect damages.
Health Insurance Fraud – This charge occurs when someone files false health care claims to obtain money. This includes billing for care that was never received, filing false claims, reselling prescription medication, allowing someone else to use your health insurance, and much more.
Other forms of fraud include life insurance fraud, unemployment fraud, workers' compensation fraud, and more.
When Is Fraud Considered A Federal Charge?
Fraud is a federal charge when someone is trying to "scheme or artifice to defraud" a financial institution or get property from such an institution "by false or fraudulent pretenses." Such examples include the following:
Mail and wire fraud
Tax fraud
Securities fraud
Medicaid and Medicare fraud
When facing federal charges, it is of the utmost importance to have a criminal defense lawyer on your side to ensure that you have the best chance at fighting these charges.
What Are The Penalties For Fraud In MA?
The penalties for fraud in Massachusetts can include:
Jail or prison time – If you are convicted of fraud, you can face anywhere from 0 to 6 months up to 20 to 30 years.
Fines – If convicted, you can be expected to pay up to $10,000 for insurance fraud and up to $250,000 for federal fraud.
Restitution
Probation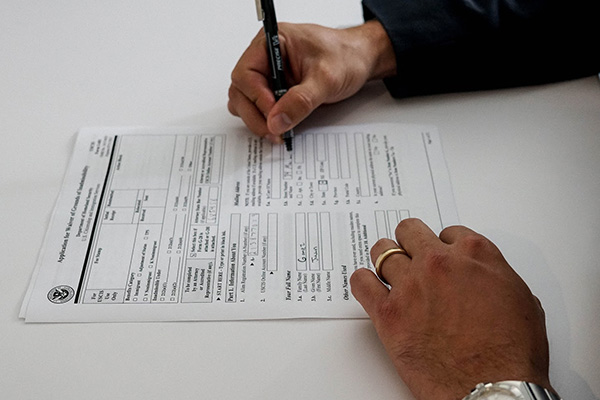 Contact One Of The Top Fraud Law Firms In Boston, MA
If you are facing fraud charges in Suffolk County, it is crucial to have an accomplished attorney to tenaciously represent you and fight for your rights. At Toland Law, LLC, we have the skills needed to help you have your charges reduced or ultimately dismissed.
To schedule a consultation with the award-winning law firm of Toland Law, LLC, contact our office by phone at (857) 226-8187 or fill out the contact form on our website.