Boston Immigration Removal Defense Lawyers Fighting To Keep You In The United States
If you are facing deportation from the U.S., you may be scared and frightened. You're nervous about leaving your life behind and having to face an immigration judge. However, if you feel that you rightfully deserve to be in this country, with the help of a Boston immigration removal defense law firm, you may have options.
It is important to know that at these removal hearings; the immigration judge is a neutral party in this process, and you must have a skilled lawyer present to help prove that you should not be deported. At Toland Law, LLC, we have helped many clients fight their deportation and have received several questions about the process.
Here are some of the most common inquiries we have been asked:
What Is A Bond Hearing?
When someone is detained by Immigration Customs Enforcement (ICE) officers, being released and returned to your family is a huge priority. The quickest way to be released is to pay a bond.
To request a bond hearing, you can verbally ask the immigration judge or request in writing via written motion. With the help of a qualified immigration removal defense attorney, you can submit a motion for a bond hearing that is will be well-received by the judge.
Only certain individuals will qualify for a bond hearing. You will have to discuss your circumstances with your attorney, but you will not be able to have a bond hearing if any of the following is on your record:
You are an "arriving alien"
You entered the country illegally
You have been involved in activities that are threatening to the national security of the United States
You have committed certain crimes
What Defenses Can Be Used To Fight Deportation?
When you are going through the immigration removal process, with the help of an attorney, you may be able to present a defense that results in you not being deported. Here are some common defenses that can be used:
Asylum – This is for those who are seeking protection from persecution in their home county.
Withholding of removal – You must prove that you will "more likely than not" face persecution if you return to your home country.
Convention Against Torture (CAT) – You must prove that you will be tortured if you return to your home country.
Cancellation or termination of removal – If you can prove that you have been in the U.S. for 10 years and that your "qualifying relative" will experience extreme hardship if they are returned to their country.
Adjustment of status – This allows you to change from a non-immigrant to an immigrant to get legal status in the U.S. Typically, you will have to have entered the country legally to go through this process.
Voluntary Departure – If you are willing to leave the country voluntarily, you will allow yourself the opportunity to keep your record clean, thus making it easier to return to the U.S. in the future.
Can Immigration Removal Cases Be Reopened?
To reopen an immigration removal case, you can file a Motion to Reopen which is a request to reconsider the case after it has closed. The purpose of this motion is to present new or updated evidence that can potentially change the original decision.
This motion needs to be filed within 90 days of the final order of deportation and has to be done while you are still in the U.S. It should be noted that you will only be allowed to file a motion to reopen once. The exceptions are if you are applying for asylum, withholding of removal, Convention Against Torture (CAT), if the hearing was done when you were not present, or if the motion is filed by both you and the Department of Homeland Security.
When you work with a qualified immigration attorney from Toland Law, LLC, we will support you throughout this process and seek and present evidence that will prove that you belong in this country.
Can An Immigration Removal Case Be Appealed?
If your immigration removal case ended with the decision that you should be deported, you may be able to appeal your case to the Administrative Appeals Office (AAO). Throughout the AAO, there are different branches that specialize in specific types of cases.
If your case resulted in an order for removal, the appeal will be handled by the Board of Immigration Appeals. This appeal must be filed within 30 days of the date the decision was made.
If you file an appeal with the BIA and it still results in the decision to deport you, you can appeal your case with the Federal Court of Appeals in the jurisdiction where the original deportation decision was made.
We cannot stress enough that if you want to file an appeal, you must have the help of an immigration attorney that is experienced with the entire deportation and appeal process. At Toland Law, LLC, we know what is needed to properly defend you and will do whatever it takes to have deportation order repealed.
Speak With A Top Immigration Removal Defense Law Firm In Boston, MA
If you have are facing deportation from the United States, you may be feeling uneasy and worried, but do not fret. With the help of a qualified immigration removal defense lawyer from Toland Law, LLC, you will have a fighting chance.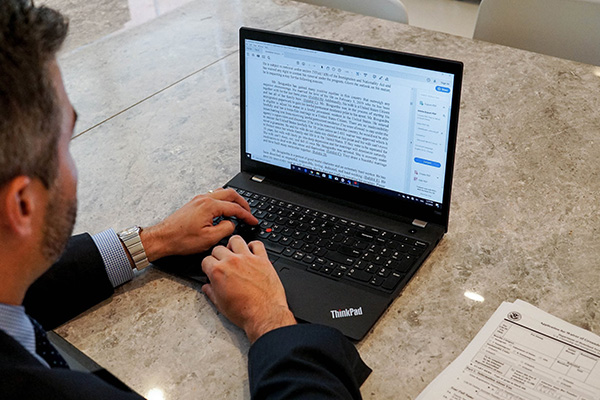 We are tenacious advocates for our clients and will work diligently to prove that you deserve to stay in this country. We understand that this is a sensitive time in your life, and we are compassionate to your needs and emotions.
Our immigration lawyers are attentive and thorough, meaning we will explore every avenue that can result in a positive outcome for your case.
To learn more about your legal options, schedule a consultation with Toland Law, LLC. Contact our office by phone at (781) 819-3647 or feel free to fill out the contact form on our website.